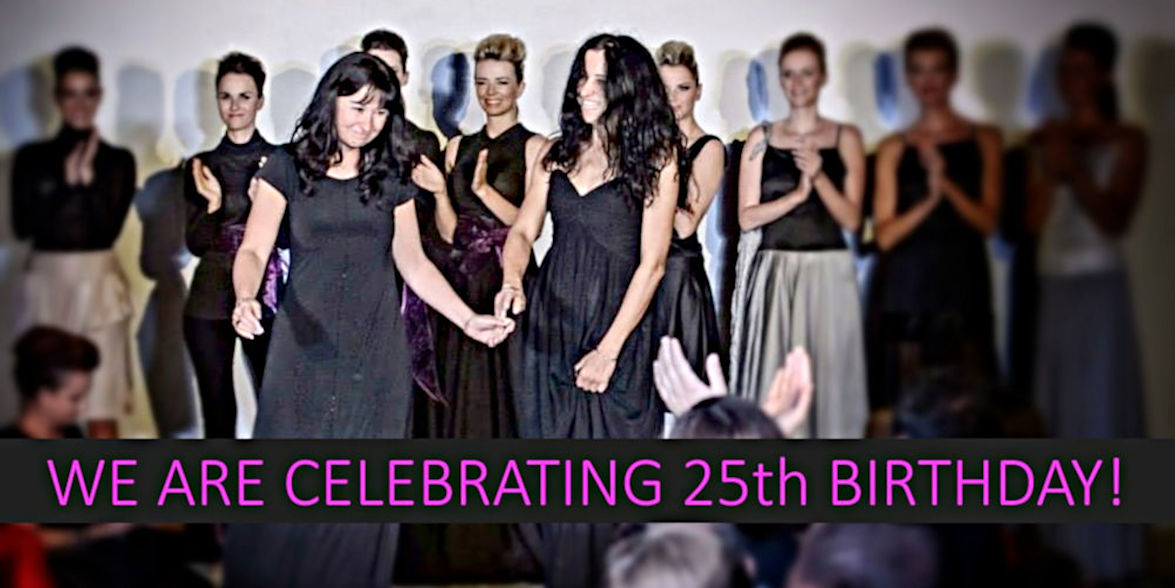 WE ARE CELEBRATING 25th BIRTHDAY!
V roce 1993 byla v Karlových Varech založena firma IVN.
In the beginning, there was one girl's dream to create her own clothing brand. Twice a year the company presented its new IVN brand clothing collections in Karlovy Vary and Prague. The first collection of professional uniforms for bank managers, for model agency hostesses and for advertising agency business managers gradually originated out of manager costumes. A year later, we won a first place in a selection procedure regarding professional uniforms for nine spa houses of the Mariánské Lázně Co. And the history of the IVNprofi brand began to be written! IVNprofi brand now dresses most of the employees of 5-star and 4-star hotels, hotel networks, well known restaurants, casinos and medical houses in the Czech Republic ....... You can find this brand throughout the Czech Republic, in German hotels and spas, in Bratislava, in Budapest and in Vienna ...... The brand motto is
"Beautifully and unusually dressed people in the most fields and in the most countries …"
Ivana Novotná (Jedlička)(designer) and Hana Kloudová (production director) founded the brand and can still be found in offices in Prague and Karlovy Vary. Gabriela Kraisingerová (economic director) joined the company management later on, and these ladies have been leading the company since then. The professional uniforms from their designer workshops are very creative, fashionable and meet high quality demands and professional endurance. In day-to-day operation, the comfort and the choice of right materials for the individual workwear is necessary in order to find a smile on the user's face. The makes of the original IVN brand can be found at www.ivn-atelier.cz, where you can also find marketing projects and the production of model clothing, especially luxury ball and wedding dresses. Both brand names - IVNprofi and IVN have many plans to enter the upcoming years ahead with a clear vision and a confidence of success!
"We are all still enjoying it! Actually, I have a feeling that we are enjoying it even more and more. We work with people we want to work with, with customers who are nice and are glad to come back. We do work that is creative, fun and never the same! Not to mention that our products are beautiful!"
Ivana Jedlička, designer

IVNprofi, August 2018